6 Dec 2023(WED)




Project Eagle
Introduction
Baptist Oi Kwan Social Service has launched the Project Eagle to provide a systematic volunteer training to retired people aged 50 or above to use their knowledge, technics and experience to serve the community. Through this project, it is hope that retired people dare to dream for their lives and achieve the goal of "Contribute society by unleashing potentials. Embrace silver age through senior volunteering".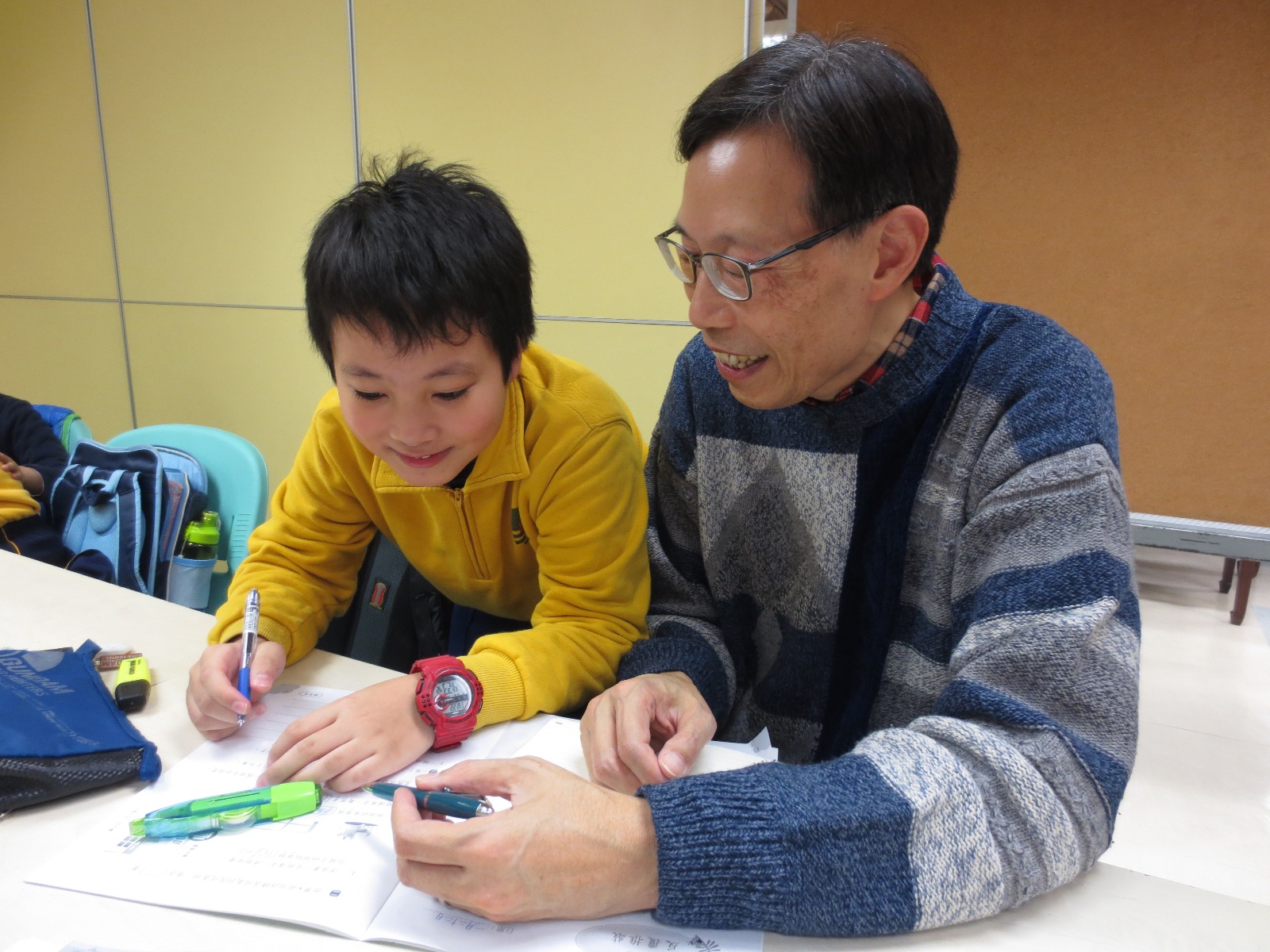 Volunteer training programme
(1) Gourmet Ambassador : To assist in preparing nutritious and healthy meal to the elderly. To promote healthy diet to the community. Training content : Elderly physiological and psychological need, healthy cooking and diet, etc.
(2) Administration Ambassador : To assist in providing reception and clerical support to eldery centres. Training content : Reception and telephone skill, office operation, basic computer application skill, etc.
(3) Health promotion Ambassador : To assist in operating rehab shop. Training content : retailing, inventory management, customer service, etc.
(4) Education Ambassador : To act as a life mentor to provide homework guidance. To share social and personal experience with children from grassroots families. Training content : Child psychological need, child development, family relationship, tutorial class operation, etc.
(5) Sewing Ambassador: To provide needlework services to the community. To produce household rehab products to the elderly. Training content : communication skill, customer psychological need and advanced sewing technique, etc.
(6) Companion Ambassador : To provide day care service to frail elderly such as escorting service, shopping, home visit and etc. Training content : Basic personal care, first aid, psychological and social need of the elderly, etc.
(7) Cognitive Ambassador: To give guidance and accompany with the elderly who are suspected to have suffered or diagnosed dementia to play cognitive games. Training content : Dementia knowledge, cognitive training games, etc.
(8) Square Stepping Exercise (SSE) Ambassador : To assist the SSE instructor in teaching the elderly SSE. To lead the eldery to do warm-up exercise. To perform post exercise test. SSE is an exercise developed from Japan. It enhances balancing skill, thinking skill and the quality of social life, etc.
(9) Blessing Ambassador :To acts as a companion to provide emotional support to the elderly with emotional distress or depression.
Who can apply?
(1) Retired people aged 50 or above;
(2) Those who intend to contribute to the community;
(3) Those who are interested to serve the elderly and the community.
How can I apply?
(1) Please complete the application form (in Chinese) (Go to "News" section to download the form).
(2) Submit by person to the Neighbourhood Elderly Centers under Baptist Oi Kwan Social Service.
(3) Submit by email to pm.eagle@bokss.org.hk
(4) Submit by mail to Chan Tak Sang Memorial Neighbourhood Elderly Centre (Unit C, 1/F, Prosperity Court, 168 Lai Chi Kok Road, Kowloon)
*All applicants must attend an interview. Training will be provided to the qualified applicants.
* Allowance for volunteers will be provided for participants who attend the practical sessions.
Enquiry
Telephone: 2390 6574 (Project Manager)
Email: pm.eagle@bokss.org.hk