3 Oct 2023(TUE)




BOKSS College
About BOKSS College
BOKSS College was established in 2009, elderly service in Baptist Oi Kwan Social Service have joined the U3A Network of Hong Kong which administered by the Hong Kong Council of Social Service and funded by HK Electric Centenary Trust. BOKSS College applied an innovative learning model consists of 'self-initiating', 'self-learning', 'self-teaching' and 'self-managing'. It aims to encourage the Third Age Citizens continue developing their strengths and exploring their potentials in order to enjoy their golden years with a learning attitude of 'live, learn and implement'.
We encourage retired persons and elderly to become seniors and instructors by developing their potentials through a developmental platform.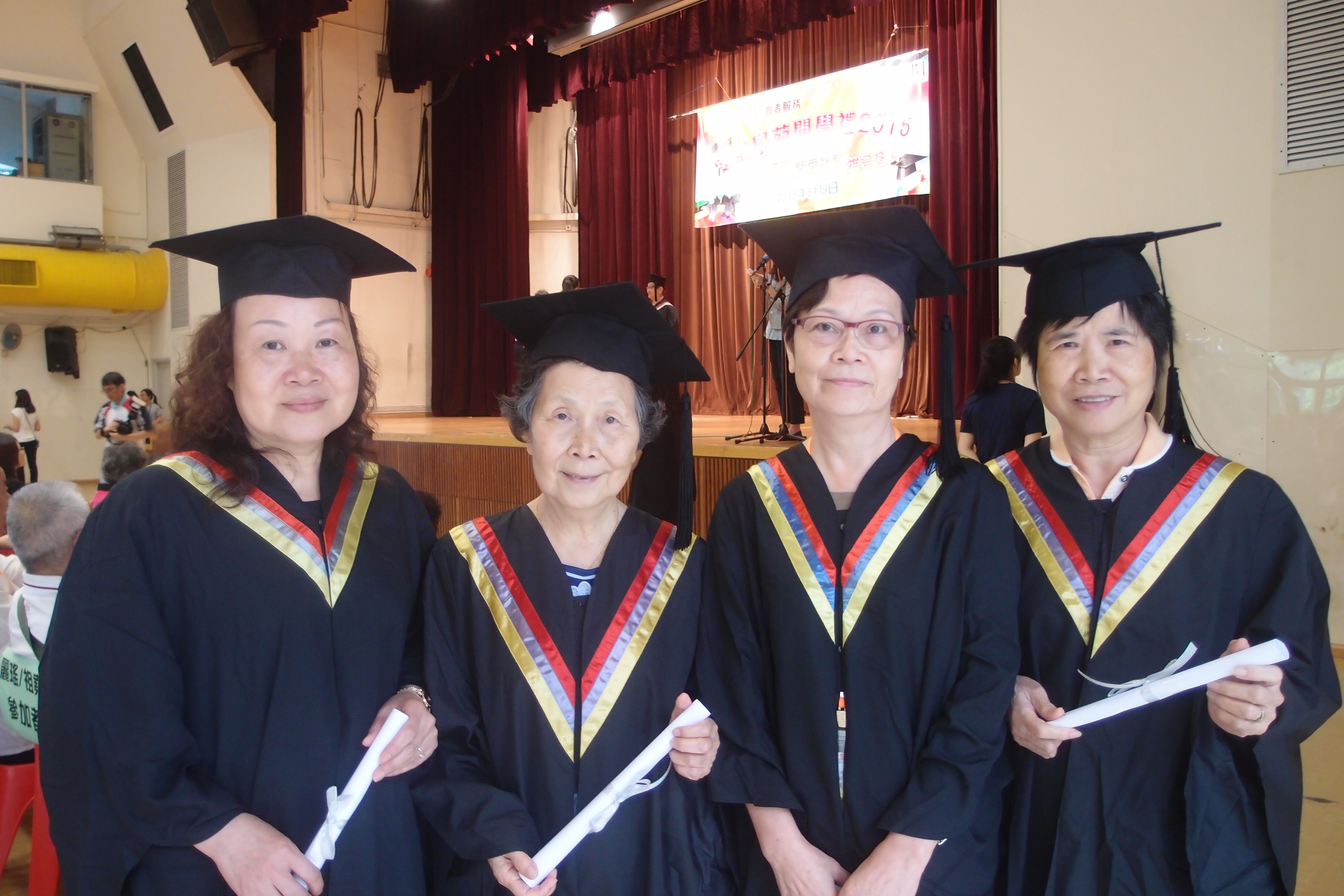 Aim
BOKSS College aims to inspire persons who aged 50 or above through self-learning and teaching to continue develop their potentials and turn dreams into reality. BOKSS College will be an on-line campus and the members can learn and teach through the internet. In this college, the elderly can develop their full potentials and devote their professional knowledge and experience to the betterment of individuals and society.
Motto
"Love" to seek the knowledge: knowledge of the efforts to pursue and actively explore new knowledge.
"Group" all your knowledge: knowledge gathering, focusing on third instar knowledge exchange and transfer of persons.
"Learning" excellent learning: learning seriously, outstanding performance.
"Court" in Chinese means all-rounded performance: to have all-rounded development and fully of creativity.
Courses and credits
| | | | | |
| --- | --- | --- | --- | --- |
| | Diploma | Higher Diploma | Bachelor Degree | Master Degree |
| Credits | 30 | 60 | 100 | 150 |
Introduction to seniors
1. The seniors of BOKSS College are responsible for the planning and development of the curriculum, exploring the third-tier mentors and promotional work. They are also promoting continuous learning, developing interest and participating in various training programs.
2. The seniors are those aged 50 or above and who have finished the course or have served as course instructors. The seniors are also required to have a continuous learning attitude and the ability to plan and collaborate.
3. On the other hand, the functions of the seniors include convener, vice-convener, media propagandist, clerk, recreation and promotion ambassador, and seniors may recruit themselves in the post election.
BOKSS College Courses information (please click the below link)
Course information from October 2016 to March 2017.pdf
Please Click into "BOKSS College Facebook Fanpage"